UPS Parody Funny Lingerie Thong Women's
UPS Parody Funny Lingerie Thong Women's
Shipping:
Calculated at checkout
---
Product Description
Funny UPS Lingerie Panty Thong - Parody PUS
This is a great bachelorette thong for those that are marrying a ups worker or have the hots for the UPS drivers. Great for girlfriend, wives and brides to be or fiance gifts. Sexy, Funny thong that is also sold a lot at Valentines as the women love to be the sexy United Parcel Service worker.
These are unisexed sized - the sizes range from youth to Adult 4x!
These are a top seller as a gift, for girlfriends and the wifey to name a few.
These are top sellers and are great for Valentines Panties or Lingerie, Christmas, Sexy Birthday Outfits
Typically Unisex Sized Adult Sizes and Also Teen, Kids, Toddler Sizes. Simply Choose When Checking Out The Size You Want
Typically Ship These Within 24 hours
We Are The Leader In Camo And Country With Over 150,000 Orders Shipped
We Ship From The South East Good Ole USA
Southern Sisters is known as one of the top Funny Underwear, Lingerie manufacturers and distributors. Get yours today!
These Ship Fast but They Also Sell Fast So Order Now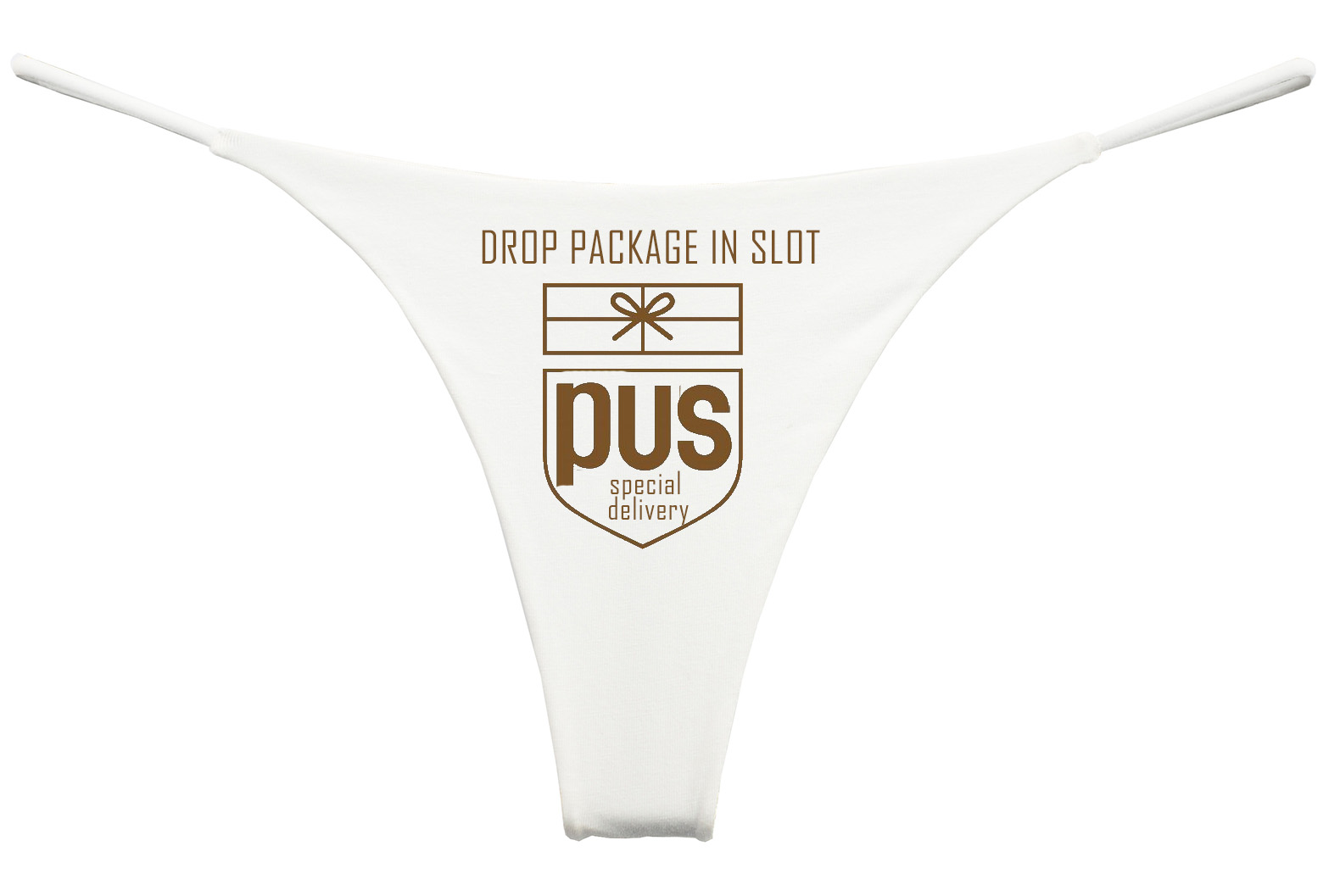 ---
Find Similar Products by Category
---
Customers Who Viewed This Product Also Viewed